In the heart of historic Staffordshire lies Stoke-on-Trent. You may not be too familiar with Stoke unless you live nearby, but for visitors, there are plenty of things to do and enjoy in and around the city. From enjoying a local walk to experiencing the excitement of its world-class amusement park, Stoke-on-Trent is a city that has a surprising number of attractions for such a small city.
Is it worth visiting Stoke-on-Trent?
In a word, yes! There is plenty to see and do in Stoke, perhaps more than you realise. You can explore the lush beauty of Trentham Estate with its Italian Gardens or the chatter of 140 free-roaming macaques at Trentham Monkey Forest. Or why not feel your pulse race at the world-famous Alton Towers Resort, where rollercoasters like The Smiler and Wicker Man defy gravity?
If you need some more inspiration, here are some of our top picks for things to see and do in Stoke.
Trentham Monkey Forest
Nestled within an ancient Staffordshire Forest lies a one-of-a-kind adventure. Trentham Monkey Forest captivates visitors of all ages and boasts a 3/4-mile pathway, surrounded by 140 lively Barbary macaques, all roaming free. The monkeys, unconfined by cages or bars, welcome you into their world, allowing a glimpse into their lives as they would exist in the wild. You'll also have the chance to learn about the conservation efforts that protect the Barbary macaque.
Trentham Gardens
Trentham Gardens encompasses 725 acres of awe-inspiring natural landscapes. It's a haven that houses gardens that have received prestigious awards, magnificent age-old Woodland, an exclusive open-air shopping area, an abundance of events, and much more. A must for anyone with green fingers!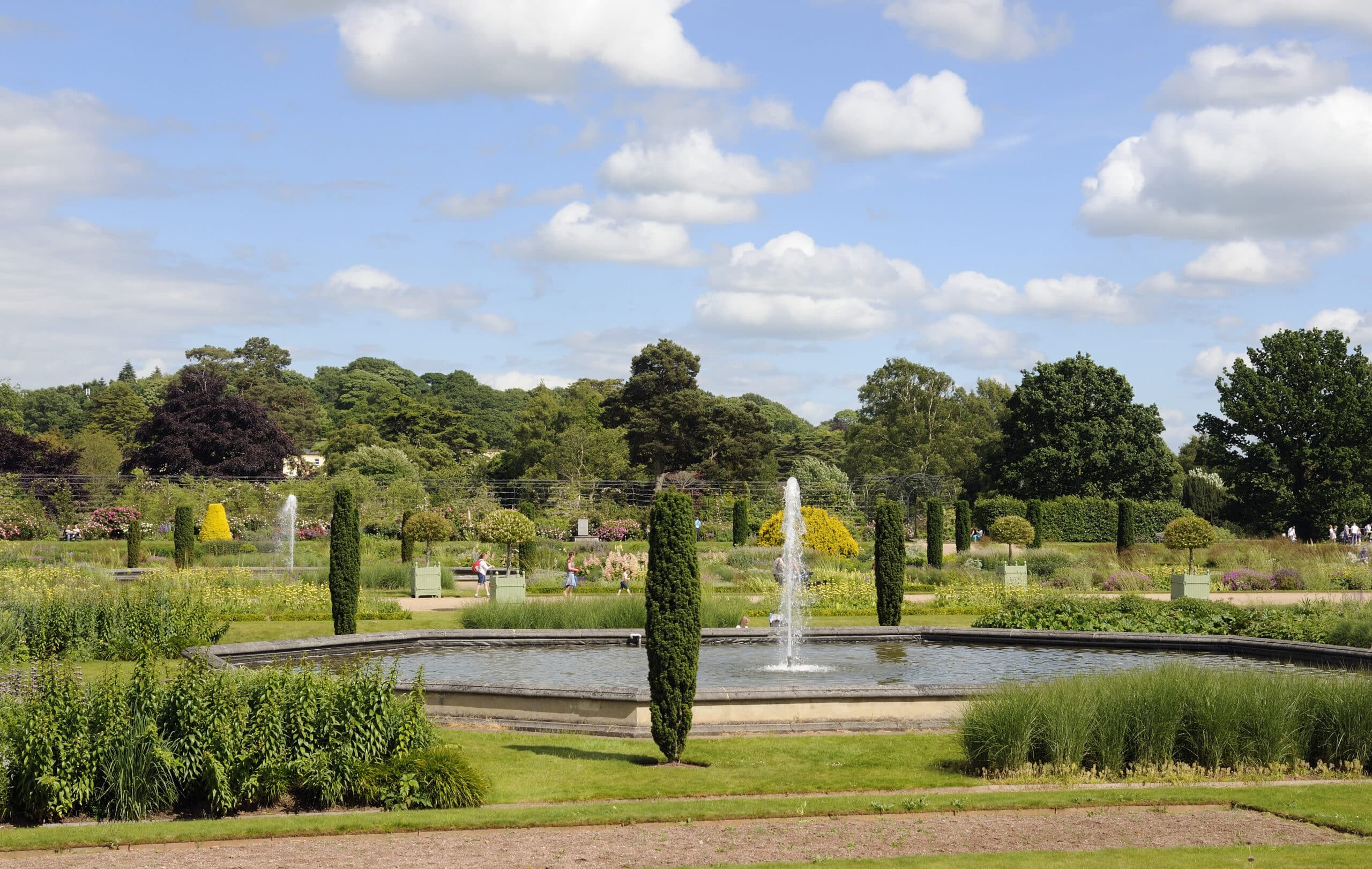 Gladstone Pottery Museum
Experience a unique glimpse into the past at Visit England's Small Visitor Attraction of the Year 2020 – the Gladstone Pottery Museum!
Step into the only fully preserved Victorian pottery factory, where coal-burning ovens once crafted the globe's most exquisite bone china. This extraordinary place is a window into the heritage of Stoke-on-Trent, globally renowned as The Potteries.
Witness live demonstrations, explore original workshops, and even engage in pottery activities. Whether throwing a pot, crafting a bone china flower, or adorning a piece of pottery, you can make a one-of-a-kind memento of your visit.
What is Stoke most famous for?
Stoke-on-Trent stands proudly as the World Capital of Ceramics, a title earned through centuries of mastery in pottery crafting. Visitors to the city can explore more than just factories and workshops though. Engaging tours, world-class visitor centres, and immersive museums present an entertaining and enlightening view of the history and tradition of pottery. Plus, hands-on experiences await those eager to try their skills at the potter's wheel, offering a personal connection to a storied craft.
But a journey to The Potteries isn't merely about witnessing art; it's also about owning a piece of it. Numerous factory shops and outlets provide access to exclusive ceramic pieces at special prices, making it possible to take home a tangible part of Stoke's rich heritage.
Is Stoke-on-Trent a nice area?
Stoke is a great city to live in and has benefitted from major regeneration in recent years which has even pushed it towards the top of the 'best places to live' lists! But what makes Stoke-on-Trent a good city to live in?
Stoke-on-Trent is a fusion of six towns and is brimming with potential. From excellent transportation connections to green spaces and an array of shops, theatres, pubs, and restaurants, Stoke emerges as a Midlands gem in the making. The city's connectivity is a strong asset. Major roads and rail networks like the M6 motorway, A500, and A50 link Stoke to significant cities, and the Stoke-on-Trent train station offers high-speed connections to London and the north. Scenic excursions are also available through the Trent and Mersey Canals.
When considering all these factors, it becomes evident why Stoke is not just a great place to invest in, but also a thriving and vibrant place to live.
What's going on in Stoke right now?
Stoke-on-Trent has plenty going on, no matter whether you're a sports, music or theatre fan, or if you simply enjoy getting out and about at the weekends and discovering new places.
If you enjoy theatre, in the heart of the city's Cultural Quarter you'll find the Regent Theatre, an elegant venue that showcases a variety of dance and West End musicals. Alongside it stands the Victoria Hall, a renowned concert space hosting concerts and comedy nights. If you venture to nearby Newcastle-under-Lyme, the New Vic Theatre is a great option too. Music enthusiasts will appreciate the vibrant live music scene in venues such as The Sugarmill, Eleven, and The Underground. These spots host renowned bands, as well as spotlighting emerging local talent.
Fenton Manor Sports Complex, strategically positioned between Manchester and Birmingham, has become a prominent sports and leisure hub. It hosts national competitions including Boxing, Gymnastics, and Table Tennis throughout the year.
So, whether you're a local or a visitor, Stoke-on-Trent's dynamic range of events and activities ensures there's never a dull moment in this culturally rich and exciting city!
Looking to make the move to Stoke?
If you own a house outside of Stoke and are looking to sell so you can invest in the city, look no further than We Buy Any Home. We're the largest cash house buyers in the UK and have operating in Stoke for many years, giving us a wealth of experience in purchasing homes quickly, and with a great price for our buyers no matter the condition of your home.
Our team of experienced professionals will provide you with a free, no-obligation offer for your Stoke property, before arranging a surveyor and solicitor to act on your behalf at no cost to you. We claim our fees from our property buyers, ensuring that our sellers can keep all the funds from a property sale. To get a free cash offer on your property, get in touch with We Buy Any Home today!